PAGE 10 of 13. World visitor comments. "You are our gardener, making sure we are not acidic"

I'll start this off with a few quotes from Muslims as I reach out. If you click on the left margin subjects, you can explore the world in pictures, and my website.
From a leader in the Muslim world. 2007
We do need your positivity.
==========
A Muslim doctor in response to some
personal suggestions I made- See next below.
====
Neal,

The empathy and sincerity of your words brought tears
to my eyes......
============
From the head of Pakistans Mensa (a world wide intellecutal organization)
*From:* Hasan Anwer Zuberi <zuberi@

> Neal, is a person for whom I have great respect due to his understanding &
> commitment to find the story from the other side.
>
> Ma'as salama (With Peace)
============
on a lighter note: I offer the traditional Arab robe and Asian shalwar to
> Neal,to don and enjoy,like I wear a tie and the suit.
Yes Neal! It was indeed out of respect,in my part of the world it is
considered an honour.
=======================
I hope to be viewing and reading more thoughful mails from you.
wasif saeed. (from "Thinking People")
=====================================
The Senate named me "International Goodwill Ambassador" I was already four star general. (honorary),
"This bill will help increase the stature of the Washington Generals, and facilitate activities in which Washington's finest citizens can act to promote our state to the rest of the world" Senator Pflug said. "I was pleased to support this bill ==========================================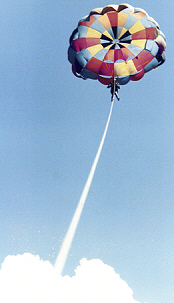 Where are
you from: Stuttgart - Germany - Earth
Comments: Hi Neal ! Great guy, great site ! Congratulations for the website. Especially the honest description of your life experiences makes this site to a very important content: everybody could pick up new thoughts to combine new insights ...
===========================
Neal, thank you very much for producing this website and sharing thoughts with us and other visitors ! The Internet is the greatest invention (until now) and Neal is using it for the visitors' benefit: just great ! Cordial greetings
============================
Daughter Vicky almost "over the rainbow".
Where are
you from: Santa Barbara, California
Comments: My test of any site: is there something here, which brings forth spontaneous laughter while I'm reading. I'm laughing already & just got started! I'll be back....

Where are
you from: Philippines
Comments: Wow,what a view! Did you fly on the chopper to get this?Is that the Iguazu Falls?What camera did you use? My server was down for a few days so I miss you, Neal! Ciao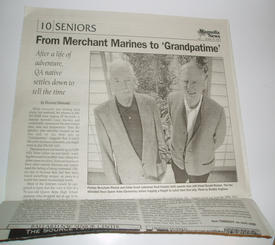 Britain
Where are
you from: Shropshire, England
Comments: Quite a site, Neal :-)

Yes, indeed! Neal is definitely an interesting individual to associate with.
Fun to be around and an amazing and talented man, a pleasure to know,
whether it be online or in real life.- John


(John is holder of a record 127 Boy Scout merit badges, guest speaker at functions and founder of the International High IQ Society, top 1%)

======================================

Another Muslim and I wrote the following in our quest to understand viewpoints---

on a lighter note: I offer the traditional Arab robe and Asian shalwar to
> Neal,to don and enjoy,like I wear a tie and the suit.

Yes Neal! It was indeed out of respect,in my part of the world it is
considered an honour.



Where are
you from: Gig Harbor
Comments: Your site is a delight. I visited it because my father was a sea captain in the merchant marines during and after WWII. Thanks for your wonderful words of wisdom.

Phillipines.commnet
Where are
you from: Philippines
Comments: Hi Neal! I like your site and would come back next time.Sure would love to have a long talk with you sometime.Yup,I can see I can learn a lot from you! From Fellow Mensan,


Thank you so much for the information.
> You're wonderful. I wish more people would be more opened minded like
> you are
====================
Neal I want to thank you for the help you have given to a stranger like me.
It shows what a man you are. I feel proud to know you
==============================
I cant believe how " on top" you are with target marketing. We are in the
process of converting our client database to an upgrade that allows us to
mass mail to those in our dbase that would prefer to receive information
Neal, I thank you so much for your very timely and helpful information.
A leading Seattle real estate person.
===============
I love your web site and I would love to meet you. You seem like a very
interesting man.
======================
You are one very bright guy. You are a highly unusual very bright guy in
two ways: One, you are so good in your own genuine Neal way that you
honestly don't yet know how valuable you are; Two, you do understand the
fragility of this means of communication
==========================
Neal I toured your website and found it charming.
You are an interesting man.
Like you, I have many interests I hope I have as much success now as you did when you were a young man. Thanks for writing, Neal. God bless you in your work to bless the lives of others.
==========================...
Many years ago a baby was born on about this date he name be Neal. He never walked on water, but did feed thousands with two fish and a hunk of bread and the miracles never ended, even to this day his thoughts reach the world at the speed of light called a web page.
So happy birthday to you, have another great year.
Steve, S. Hemet, California
====================
This came from the 44 nation Mensa group I started in 2002,
Thanks, Neal, for the encouraging things you say, not only to me, but to all the group. You have made a huge difference in the lives of all of us, by helping us get together in the most positive of climes. You are our "gardener," checking the soil and water every day. If the group's too acidic, you buffer things a little. If our "soil" gets too "dry," you sprinkle it with humor and a teensy titillation to get us going again. I hope the others are enjoying the communication (and the words, too) as much as I am.
A Canadian Mensan native indian wrote this to a linquist in Holland---

What about Gandhi, Churchill, Mother Teresa. and even Neal .
You equate toughness with meanness and self centeredness but it can also be
strength of character.
Look at Neal
He has suffered much strife in his life yet he is cheerful and exemplary in
his attitude.
True toughness of character .
Never bitches or blames others for his problems, just figures out what he
considers to be the best path and takes it.
His character came from somewhere and at least part had to be from each
parent.